Breakfast at South Court Inn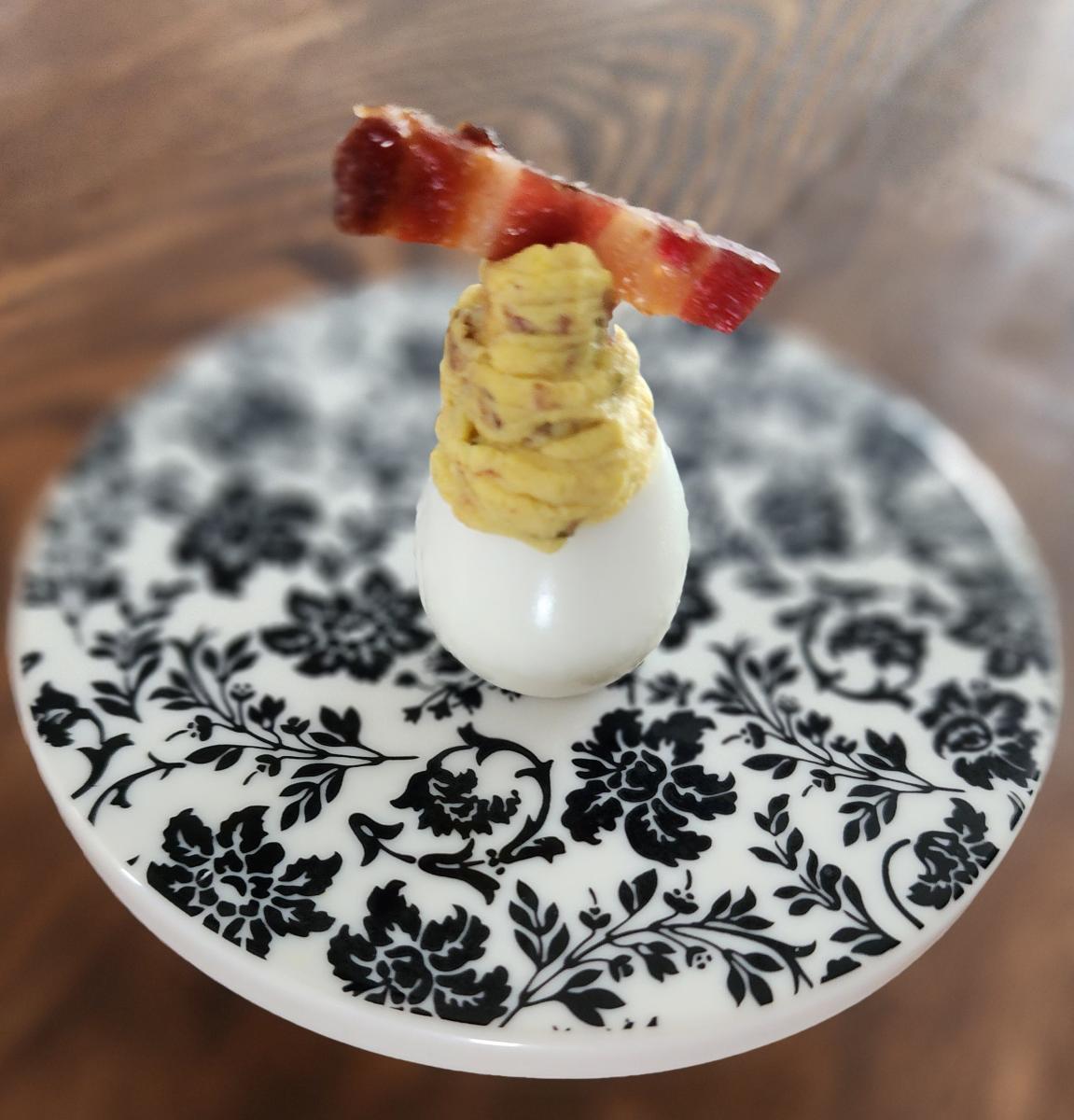 Breakfast is serious business at the South Court Inn. We offer as many locally-sourced ingredients as possible on our breakfast table. The process of finding fresh, local ingredients is always evolving since there are always new farm-fresh options becoming available to us. Our ultimate goal is to offer a unique culinary experience here in the heart of the Shenandoah Valley. The Shenandoah region will stand out not only through its breathtaking landscape but also its own local flavor offered at the South Court Inn. Due to limited specialty stores in the area, we are unable to accommodate Vegan, Paleo and other restrictive diets. Breakfast is chef's choice and we ask that you come with an open mind and palate. Please let us know during booking if you have any food allergies.
Our full breakfast - 3 dishes each - is included in the price of all our rooms (except The Cottage).
We set your coffee or tea tray by your room by 7:30 am. A multi-course breakfast is served in the dining room at 9:00 am.
Below are examples of the delicious items you might be served (season and availability dependent) from our ever-changing breakfast menus at South Court Inn:
---
Beverage Examples:
Variety of Juice and Mineral Water
A Selection of 15 Herbal Teas, Black Teas and Chai
Fresh-Brewed South Court Blend Coffee or Decaf
1st Taste: Baked Goods or Savory Sample Examples
Blueberry and Lemon Poppyseed Muffin
Partner shared Roasted Cherry and Amaretto Dutch Baby
Serious Cinnamon Rolls
Ginger Apricot Cream Scone w/ Aunt Marcy's Peach Preserves
Cathead Buttermilk Biscuit with Aunt Marcy's Apple Butter
Deviled Quail Egg with Candied Bacon Fascinator
2nd Taste: Lighter Fare Examples
Broiled Grapefruit with Brown Sugar and Fresh Ginger
Grilled Plum with Rosemary Honey
Lavender Mint Melon
Cardamom Spiced Pear w/ Cranberries
Blackberry Mango Yogurt Bowl w/ Sourwood Honey
The Big Show Examples:
Hawksbill Hash: Root Vegtable Hash, Joe's Smoked Pork Belly or Brisket, Poached Egg and Garlic Crema
Creme Brulee Stuffed French Toast with Chicken Sausage
Chicken Pesto Quiche with Balsamic Blistered Tomato and Flowered Simple Salad
Avacado Toast with Poached Egg and Smoked Bacon
Banana Foster Pancakes with Whipped Cream and Savory Sage Sausage
Provencal Frittata with Mushroom, Herbed Goat Cheese and Ham with Truffle Potato
Appalacian Benedict: House prepared Pimento Cheese, Fried Green Tomato, Virginia Ham, Poached Egg
As this is a Bed & Breakfast, the food for you is prepared in a kitchen that is not licensed as a restaurant and is not subject to regulations governing restaurants.
---